Superbrands Czech Republic is Looking for a Country Manager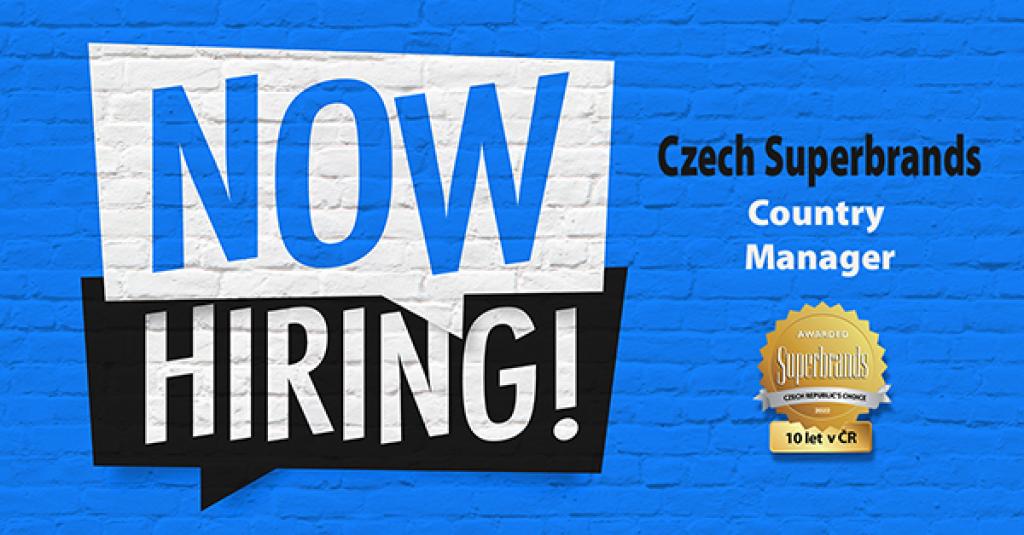 Superbrands Czech Republic is Looking for a Country Manager
Superbrands is the world's leading brand rating and awarding program, selecting, evaluating and rewarding the best brands in 90 countries worldwide. The Superbrands program originated in the UK 25 years ago and is now the distinctive mark of excellence for brands around the world. Our regional team based in Budapest represents and runs the programme in Austria, Slovakia and the Czech Republic. We are now looking for a new Country Manager (CM) for the Czech Republic.
Requirements:
The Country Manager must have a high level of autonomy and creativity to represent the program to Czech brands. The applicant will be required to participate in the research and database analysis phase, and as a main task he/she will be in contact with the nominated brands, informing them about the details of the current program. The CM is in charge of the conclusion of customer contracts.
The CM will also be responsible for managing the marketing program of the Superbrands in the country, organizing the media campaign and the award ceremony.
The ideal candidate will be a native speaker of Czech and fluent in English.
Main Tasks of the Applicant:
· Create, plan, and deliver presentations on the program
· Schedule meetings and presentations with corporate clients
· Track all client relationship activities in company CRM system and keep current by updating account information regularly
· Communicate customer and handle clients' inquiries with back office
· Maintain a well-developed pipeline of nominated companies
· Develop strong, ongoing relationships with corporate clients
· Meet and/or exceed quotas
· Coordinate with other team members and departments to optimize the client relationships
Requirements on the Applicant:
· Working experience in Business, Marketing, Communications, or related field
· 2-4 years of KAM experience
· Experience in international working
· Proven ability to meet and exceed target quotas
· Proven track record of successfully managing customer relationships
· Excellent interpersonal skills
· High self-motivation
· Strong verbal and written communication skills
· Proficiency in Microsoft Office
· Working knowledge of CRM systems
· Event organizing and publishing experience are advantage
· Work on "Živnostenský list" is an advantage
What We Offer
The ideal candidate will work as the Country Manager of the Superbrands Czech Republic with a wide responsibility, great independence, and flexible working times.
His/her financial compensation will be comprised of fixed monthly retainer and commission on turnover. The program, which has been running successfully for many years, offers high prestige and outstanding financial reward to the successful applicant.
Please send applications to szilvia.homok@superbrandsce.com
Archiv
Ke stažení klikněte na foto